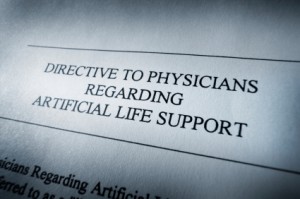 At DeathWise® we encourage everyone to get educated about death and dying, to think through their end-of-life scenario, and to document their decisions with Advance Directives.
But there is one more equally important step to take – "having the conversation" with your family and closest friends. The title of an article published today by the Australian Ageing Agenda says it all: "It's just a piece of paper."
The article points out that even when you clearly state your wishes and have your Advanced Directives in place, it often depends upon family members or trusted friends to make sure that your desires are carried out.
Speaking at the Australian Palliative Care Conference last week, Peter Cleasby, President of Palliative Care New South Wales, asked the audience, "How many community palliative care workers have had the conversation with the family in the home setting and everyone agrees that [the husband will die at home]. But when the spouse walks you out to the car, she says to you, 'I couldn't bear it if he was to die at home'."
The article emphasized that for an Advance Directive to be effective, it has to go "hand-in-hand with a series of family-wide conversations about an individual's palliative and end-of-life care wishes."
In other words, it's not enough to state your decisions clearly and document them. You need to have as many conversations as it takes for your family and friends to understand why you want what you want, and to come to peace with carrying out your wishes.
Click here to read the full Australian Ageing Agenda article.