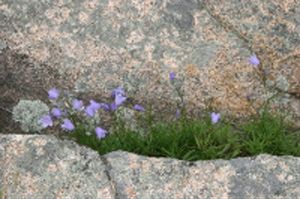 There are close to 150 residents in the nursing wing of the Sisters of St. Joseph convent in Pittsford, New York. About 40 are in the nursing home and Alzheimer's unit. On average, one sister dies each month.
Although residents have the option of moving to a hospital for advanced medical treatments in an attempt to postpone death, most would rather stay where they are, among friends. "They have better deaths than any I've ever seen," says Dr. Robert C. McCann, their attending physician.
The sisters have several advantages from living in the convent, including a large social network, intellectual stimulation, continued engagement in life and spiritual beliefs, and end-of-life palliative and hospice care.
"This is what our culture, our society, is starved for, to be rich in relationships," says Sister Mary Lou Phillips, the congregation president. "This is what everyone should have."
The convent offers a model for the kind of relationships and mutual support that could someday become more widespread in society. It acknowledges that the dying process is a significant stage of life. Residents and staff help each other move through both life and death with grace, sustained by long-term loving relationships.
As Sister Marie Kellner says, "We don't let anyone go alone on the last journey."
Click here to read the New York Times article by Jane Gross: "Sisters Face Death With Dignity and Reverence"